BMI Tools Dibond Router
BMI Tools is also manufacturer of the Dibond/Alucobond routing machine.
The Dibond/Alucobond routing machine is equipped with a special TCT Grooving Cutter blade, which can rout V-groove with straight bottom in panels until 5 mm deep for 90 degrees bending.
It routs in the longitude direction of the blade, which ensures a perfect and quick workflow and clear and clean borders.
The routing machine is force controlled on a guide rail with a ball-bearing guide that ensures a perfect result.
The guide rail - equipped with clamps for fastening on the panel - comes in various measures up to 305 cm.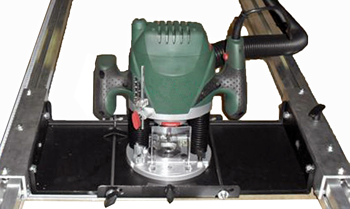 ---